WORK
EXPERIENCE
We are what we repeatedly do. Excellence, then, is not an act, but a habit. -- Aristotle
June 2017 - today
Job Description
User Experience Design Analyst and Sandbox Projects Specialist at Virginia Tech. I am working on improving the synchronous distance learning initiatives through the Technology-enhanced Learning & Online Strategies (TLOS) IT department.
Conducted contextual inquiry and analysis in order to understand and redesign the support model for "connected classrooms" (i.e., synchronous distance learning instruction).
Built a journey map and list of requirements for improving the user experience of instructors teaching in our connected classrooms environment.
Currently designing an app/website for supporting instructors in their path from scheduling to delivering a class via distance learning effectively and efficiently.
Built a methodology/framework for testing and validating design ideas, in the form of sandbox projects, by instructors and stakeholders of the organization.
Jan. 2013 - May 2017
Job Description
Research Assistant at Virginia Tech. I worked on various research and development related tasks for both the Center for Human-Computer Interaction (CHCI) and the Institute for Creativity, Arts, and Technology (ICAT).
Designed novel interaction techniques for audience engagement during a live performance, part of a collaboration with an acrobatic-dance group.
Contributed to the research and proposal writing of various externally funded projects, such as the NSF ERC and IIS programs.
Assisted in the organization of various events, such as the 20-year Celebration of the CHCI in 2015 and the Social Informatics Workshops in 2016-2017.
Managed the websites of the Center for HCI and the 3D Interaction research lab, under the guidance of Dr Doug Bowman.
May 2012 - Aug. 2012
Job Description
Usability Expert (internship) at the Medical Virtual Reality (MedVR) group of the Institute of Creative Technologies, at the University of South California (Los Angeles, USA). I mainly worked for the Rehabilitation Engineering Research Center (RERC) under the guidance of Dr. Belinda Lange.
Developed the interface for Jewel Mine (using Unity), one of ICT's projects on Virtual Reality and Gaming for Home-based Motor Rehabilitation.
Ran usability assessments (cost-benefit analyses) for the center's Microsoft Kinect-based tools, also participating at a user-testing in a rehabilitation clinic for stroke patients.
Designed (storyboarding) and wrote a brief proposal for a Kinect-based exhibit for amputees for the National Museum of Health, in Washington DC.
April 2000 - May 2011
Job Description
Senior Interactive Systems Developer at the Internet, Multimedia & Film Production Department of the Foundation of the Hellenic World (Athens, Greece). The FHW is a privately owned, not-for-profit organization devoted to the dissemination of Hellenic culture using new media technologies.
Repeatedly undertook the project management of interactive applications and productions, both for national and EU-funded projects with intra-European partnerships.
Collaborated with an extensive number of professionals, such as graphic designers, engineers, script writers, composers, historians, architects, marketing managers, etc.
Contributed to the design and development of interactive exhibits, installations, applications, and full-dome shows hosted at the FHW's Cultural Center "Hellenic Cosmos".
Represented FHW twice in China in order to exhibit our work and seek partnerships in the context of the "Cultural Year of Greece in China," right before the 2008 Olympic Games.
Apr. 2000 - May 2011
Job Description
Freelance Multimedia Development and Consulting, collaborating with some of the largest organizations and software production companies in Greece, such as the National and Kapodistrian University of Athens, the National Observatory of Athens, makebelieve S.A., Honest Partners S.A., PostScriptum Ltd., and more.
During these commissioned projects I worked on the design, implementation, and testing of applications for diverse purposes, including educational software for children, interactive installations for exhibitions, and visualizations of earthquake data points. You can check out these projects under my Professional Portfolio.
Oct. 1999 - April 2000
Job Description
Head of the Multimedia Department at Integrated Information Systems S.A. (Athens, Greece). IIS was founded and operated in Athens for a decade and was mainly providing digital products for EU-funded projects.
I was managing the multimedia application design and development of the EU-funded research projects, collaborating with our partners and other departments of the company.
I supervised the work of three graphic designers, one programmer, and one video/audio editor, while I also had to seek collaborations with external partners on a per project basis.
HONORS
& AWARDS
Pleasure in the job puts perfection in the work. -- Aristotle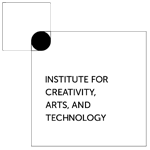 June 2016
SEAD (Science, Engineering, Art, and Design) Mini Grant from the Institute of Creativity, Arts, and Technology (ICAT) at Virginia Tech.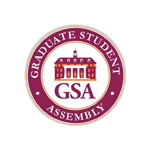 May 2016, 2015, & 2014
Graduate Research Development Program (GRDP), a campus-wide funding from the Graduate Student Assembly, awarded 3 years in a row.
November 2014
Scholarship for International Research, from the International Programs Office of the College of Engineering at Virginia Tech.
May 2015
Hellenic Student Association Scholarship from the Division of Student Affairs of Virginia Tech.
March 2014 & April 2012
Pratt fellowship from the Department of Computer Science at Virginia Tech, for "outstanding performance and teaching excellence."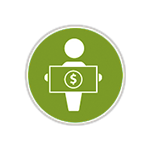 May 2013
Gerondelis Foundation Grant awarded to students of Hellenic origin with excellent academic record.
PLAY, TRAVEL
& FAMILY
We don't stop playing because we grow old; we grow old because we stop playing. -- George Bernard Shaw
Besides my professional and academic endeavors, my personal life plays a huge role in my well-being. My wife Anna and my 9-month old son consist my beloved family, who I spend most of my free time with. I also enjoy the company of close friends and good (=Greek) food; as a result I very often organize gatherings and parties at home, where playing games and having impromptu music bands and performances can also spice up the evening.
For my spiritual pleasure, I meditate, read philosophy books, and indulge in listening to good rock, jazz, and classical music. For my physical health, I love jogging, playing basketball, ping-pong, and pool. However, my biggest passions are photogrpahy and traveling, meeting new places and people, and experiencing their culture. In any case, I consider that the success of every activity in life hinges upon good company and personal relationships.