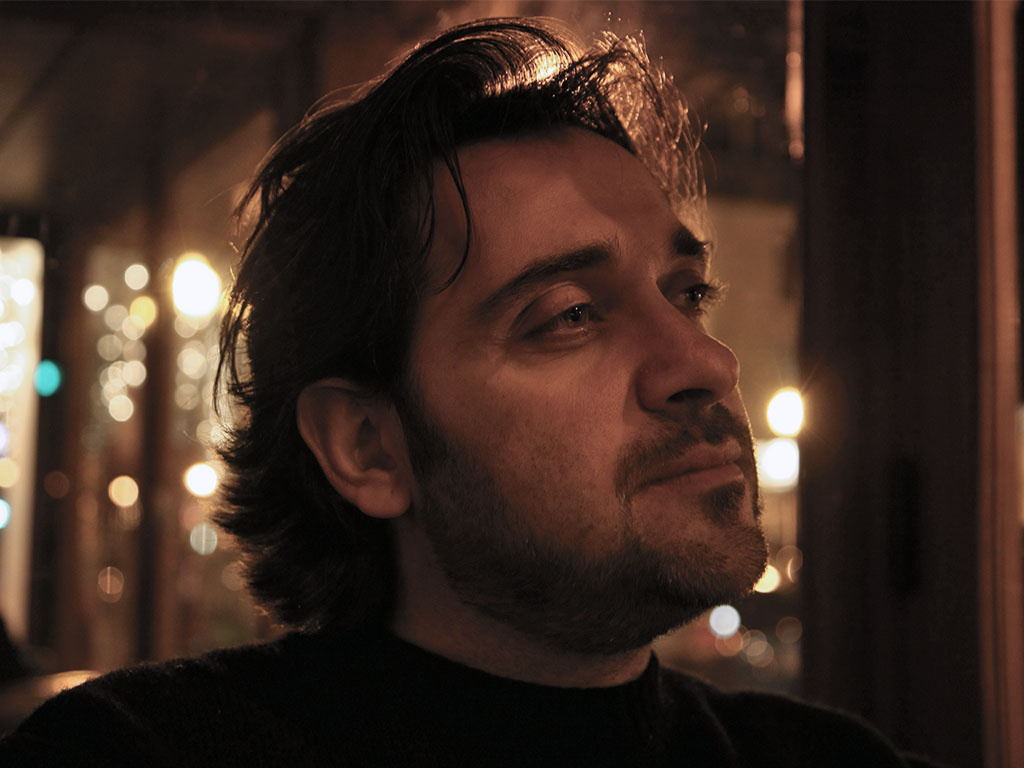 Currently, I am a PhD student at the Computer Science Department of Virginia Polytechnic Institute and State University (Virginia Tech). I am working under the guidance of Professor Dr. Doug A. Bowman at the 3D Interaction research group. The 3DI group belongs to the Center for Human-Computer Interaction (CHCI) and investigates new ways and technologies for interaction in three-dimensional, immersive, virtual environments. For my research I am investigating the learning benefits of group interaction in (immersive) virtual environments, mainly in public spaces of informal learning such as museums and science centers.
MY CAREER
PATH
My career path in a nutshell with the most important academic and professional periods.
1990-1995: Studies Part I

BSc in Electrical Engineering at the Technological Institute of Patras, Greece

1996-1997: Higher Degree

MSc in Human-Centered Computer Systems at Sussex University, UK

1999-2011: Professional Career

Worked as an Interactive Systems Developer for 12 years in Greece (Foundation of the Hellenic World)

2011-Now: The Quest for Knowledge Continues...

PhD in Computer Science and Applications at Virginia Tech, USA

What next?

Looking for my next big adventure!
MY KNOWLEDGE
AND SERVICES
My most important talents and knowledge that brought me this far and can get me beyond.
You can browse my detailed Portfolio to find out what kept me busy during the last fifteen years of my life.
I am researching ways in which we can facilitate effective audience interactivity and collaboration in virtual environments, such as 3D games and simulations, for learning purposes. By combining theories and practices from Interaction Design, Virtual Reality, Serious Games, and Contextual Learning I am investigating the educational and entertaining efficacy of social and gaming activities of a large collocated group of students. My motivation is mainly for spaces of informal learning such as museums and science centers.
Our collaboration with Panagiotis was smooth and constructive. Panagiotis was reliable and was able to propose and develop solutions to intricate interaction problems posed by the museum curators as requirements for the educational scenarios of the games.

Maria Roussou
makebelieve, Founder
Being responsible, he was extremely committed to the project and highly motivated throughout this intense time period. Panagiotis' communication skills proved to be effective both working expertly alongside developers and graphic designers and having to regularly liaise with the client and museum curators. Ultimately, his skills, hard work and passion for developing quality multimedia applications and products are displayed in the successful delivery of the project within pressing time limits.

Panagiotis Tsougkrianis
Honest Partners S.A., Founder
Overall, I am confident that with the zeal, perseverance and assiduity that distinguish him, he has a very strong research potential and will constitute a useful unit in any program or project he is assigned, both as regards his own professional evolution and the program itself.

Thanasis Daradoumis
University of the Aegean / Universitat Oberta de Catalunya
In the time that I have been working with Panagiotis, I have witnessed first-hand his intelligence, motivation, work ethic, and critical thinking abilities. His coursework, research work, and job responsibilities have all been carried out with utmost care and excellence. [...] He has demonstrated responsibility and leadership in all these roles.

Doug A. Bowman
Center for Human Computer Interaction, Virginia Tech
If you want to reach me for comments, suggestions, or job offers you can use the form on the side. I am also hanging out at the following cyber-spots!